IOSCO/AMERC
SEC Nigeria is a member of the International Organization of Securities Commissions (IOSCO)
The member agencies currently assembled together in the International Organization of Securities Commissions have resolved, through its permanent structures:
To cooperate in developing, implementing and promoting adherence to internationally recognised and consistent standards of regulation, oversight and enforcement in order to protect investors, maintain fair, efficient and transparent markets, and seek to address systemic risks;

To enhance investor protection and promote investor confidence in the integrity of securities markets, through strengthened information exchange and cooperation in enforcement against misconduct and in supervision of markets and market intermediaries; and

To exchange information at both global and regional levels on their respective experiences in order to assist the development of markets, strengthen market infrastructure and implement appropriate regulation.
Africa/Middle East Regional Committee (AMERC) is one of four (4) regional committees of the International Organization of Securities Commissions (IOSCO).  AMERC is currently chaired by the Director General of the Securities and Exchange Commission Nigeria, Arunma Oteh.
IOSCO OBJECTIVES AND PRINCIPLES OF SECURITIES REGULATION
Click here to download the IOSCO Objectives and Principles of Securities Regulation(June 2010)

Or veiw document online here:

Foreword and Executive Summary

This Document sets out 38 Principles of securities1 regulation, which are based upon three Objectives of securities regulation. These are:

protecting investors;
ensuring that markets are fair, efficient and transparent;
reducing systemic risk.

The 38 Principles need to be practically implemented under the relevant legal framework to achieve the Objectives of regulation described above. The Principles are grouped into nine categories.

Principles Relating to the Regulator
Principles for Self-Regulation
Enforcement of Securities Regulation
Principles for Cooperation in Regulation
Principles for Issuers
Principles for Auditors, Credit Rating Agencies, and other information providers
Principles for Collective Investment Schemes
Principles for Market Intermediaries
Principles for Secondary Markets

 



 
Contact information: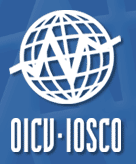 Click here to go to the IOSCO website
International Organization Of Securities Commissions (IOSCO)


C/ Oquendo 12
28006 Madrid
SPAIN

(GENERAL SECRETARIAT)