The Securities and Exchange Commission serves as the investor's first point of reference for enquiries or complaints.
Any Investor may contact us if they have an enquiry, a grievance or a complaint against any person or entity that operates in the Nigerian Capital Market.
Our dedicated team of specially trained staff will guide the Complainant in the next steps and advise on the relevant authority to whom the matter should be further referred to, for fast and satisfactory resolution.
The Complainant may be advised to lodge the complaint with their stockbroker / listed public company , the stockbroker's Trade Group (TG), or a Self-Regulatory Organisation (SRO) such as the Nigerian Stock Exchange, the CSCS etc, or the matter may be referred directly to an internal department of the SEC for investigation and resolution.
>Process of filing a complaint
>What to do if your complaint is not resolved (step-by-step)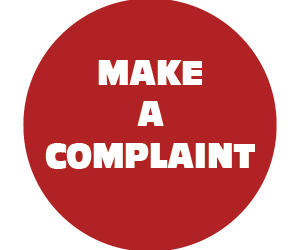 *